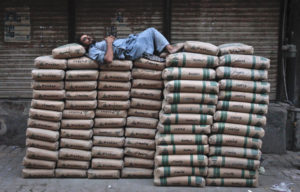 Pakistan's cement industry showed 5% growth in August 2020. Cement Plants in northern Pakistan produced 2.49Mt of cement (52% of total production), while cement plants in the South produced 2.35Mt (48%).
The local dispatches of cement in August 2020 increased by 4.8 per cent to 2.794Mt from 2.665Mt in August 2019 while exports registered an increase of 5.8 per cent, rising to 0.725Mt from 0.685Mt in the same month last year.
The northern region cement plants dispatched 2.493Mt of cement in the domestic market as compared to 2.347Mt in August 2019, reporting an increase of 6.3%. Exports from the north were also 0.211Mt, 8.5% higher than the exports of 0.195Mt made during the same month last year.
Southern region cement mills continued declining trends in the domestic market, dispatching only 0.301Mt of cement in August 2020, 5.6% less compared to 0.319Mt in August 2019. However, exports from the south increased to 0.515Mt in August 2020 from 0.491Mt in last year August, depicting an increase of 4.8%
Meanwhile, Power Cement Ltd in the south of the country has informed that it started containerised clinker exports to several markets, including Bangladesh, Sri Lanka, Indian Ocean islands, east Africa, the Middle Eastern and China.